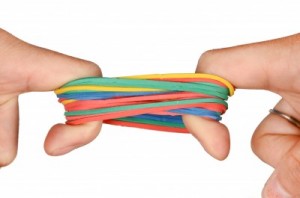 1. Use a finishing nail to tack pony tail holders to the inside of your bathroom cabinet doors. Use the loops to hang curling irons, your hair dryer, cords, even spray bottles of cleaners.
2. When packing bottles of bathroom products, like shampoos, face cream, sunscreen, and liquid soap, first remove the lids and cover the container with plastic wrap. Replace the lids and you should have no leaks during air travel.
3. Are the legs of your wood furniture getting scratched up? Rub a shelled walnut on the scratches and watch them erase like magic.
4. Wrap Christmas lights around flat pieces of cardboard that you cut out to fit into a storage container.
5. Wrap a piece of tape around the metal spout of your salt to make a tab that is easy to grab and pull open. No more ripped fingernails! You can use a staple remover to open keyrings.
Read More 30 Interesting Home Hacks →